Transgender Voice
Voice Feminisation
Introductory Video – Featuring 3 Client Voice Samples
"Christella VoiceUp" App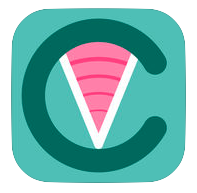 I developed the VoiceUp app with SpeechTools Ltd to help all  individuals wishing to access specialist, mobile   voice Ferminisation exercises. The app corresponds to my method of voice feminisation and the stages of voice transition  . It contains clearly explained and demonstrated exercises and assessment and recording features to help you track your voice progress.
Client 'C' – Voice at Initial Assessment
Client 'C' – Voice during Session 8
Frequently Asked Questions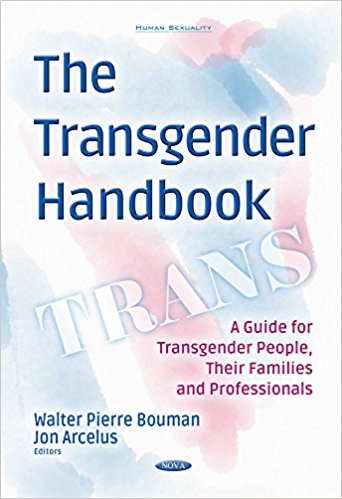 This handbook is written for transgender people, their families and friends; for professionals who in their day-to-day job may encounter transgender people; and for students, teachers, educators, academics, and members of the public at large with an interest in transgender people.
This handbook gives an in-depth overview on a wide spectrum of issues encountered by transgender people, from childhood to later on in life. Key topics addressed include medical and surgical treatments, access to transgender health care, sexuality, mental health issues, fertility, education, and employment.
This practical guide is written in a clear and concise manner by more than 40 international specialists in the field of transgender health and well-being.
This essential text is extensively referenced and illustrated, and informs the reader on a broad range of important gender-affirming issues.
Click here to download discount order form
Testimonials
"Having never had any form of voice training, I'd only ever used videos off YouTube, and so visiting Christella was the best thing I could have done. She made me feel very relaxed and measured the of my voice to get an idea of where I was on the register, which then allowed us to track my progress as time progressed. I found the exercises and home work she gave me worked perfectly to help me understand how a female voice should sound. I worked hard and I'm happy with what I learnt, nobody every misgenders my voice and I have complete confidence when I speak – I couldn't have done it without Christella's help."C.M.
"Just sitting here on a balcony in a restaurant… Feeling very contented. ..I am just reflecting on my recent journey of which my voice is a central part. I feel I owe you a lot for your skill and experience and just want to thank you for helping me find my true voice. To be treated and to be read as a woman is indescribable. Your work is amazing. "E.K. 19.09.16
"Thank you for all the help, support and time you have given me, plus your patience of course! I find it hard to convey how much confidence our sessions have given me and countinue to do so. Apart from the learning, I did so enjoy talking to you."Ms D.W
Gender Transition
GenderCare
UK specialists in gender therapy.
Positive Beams
Understanding the importance of being heard and respecting diversity, enabling people to develop their inner strengths, find their own solutions, and feel secure in their lives. Counselling with Tina Livingstone.

Gender Transitions with Sara Thomas – London based services

Nurture  with Kaye Antoni – Cornwall based services
Semi-permanent make up
Sara Thomas – Gender Transitions – London based services
Aprils Touch
Non-surgical Feminisation
Surgery
Gender Reassignment UK
The website of Mr Phil Thomas, Consultant Urological Surgeon, based at The Sussex Nuffield Hospital.
Harley ENT Practice Ltd.
Mr Guri Sandhu, Consultant ENT Surgeon,
107 Harley St, London, W1G 6AL.
Tel: 020 7486 0022
The London Clinic
Mr Alasdair Mace, Consultant ENT
5 Devonshire Place, London, W1G 6HL
Tel: 020 7935 7847
FacialTeam
Facial Feminisation Surgery (Marbella, Spain)
Counselling & Psychotherapy
Well-being Treatments
Christella VoiceUp App
Speech Tools Ltd
App developer – combining speech and language therapy with technology.